"Let us be grateful to those who make us happy, they are the charming gardeners who make our souls blossom"
-Marcel Proust
Hello my lovelies!
As I've mentioned before, I want to let you guys get a better understanding of what goes on in my personal life, and I think doing monthly recaps is the best way to keep you all informed of my shenanigans. I can't say that my life is the most exciting, but I'm still enjoying the ride anyway!
Toward the end of August, I learned that my aunt planned to host her 50th birthday party here, and since I knew I would have a large chunk of time between quitting my job and going back to school, I offered to scout out some places and try to help plan as best as I could. My mother and I scoped out a few places in downtown Madison and managed to have some delicious food on the way. And yes, I know we could easily pass for sisters!
Outside of my love for all things beauty, I am a huge foodie. Being gluten free means I have to limit some of my food interests, but sometimes it's fun to figure out how to work with the options you have. I took a picture of these tiny tacos because one, they were absolutely delicious, and two, who doesn't love tiny versions of food?
Surprisingly, I also have friends that I really enjoy spending a lot of time with. I am a woman with few friends, but the ones I do have are ride or die material. We had gone out for sushi, one of my favorite foods, and just overall had a good time hanging out with a larger group and chatting.
If you're unfamiliar with Wisconsin or the Midwest in general, you probably don't know that we take our Oktoberfest VERY seriously. So seriously in fact, that the festivities can start as early as Labor Day with no shame. My friend had arrived in her Dirndl (traditional German dress) to pick me up, and immediately I went and grabbed my own from my closet to join in. Some of you might think we look ridiculous, but this is just another day in Madtown for us!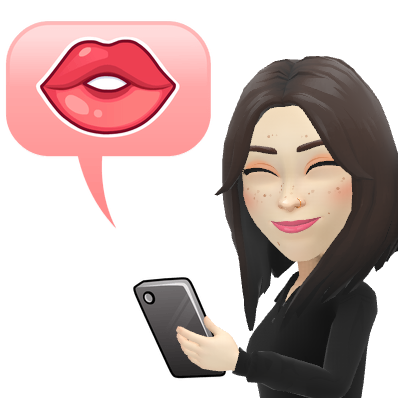 On a final note, I wanted to give you guys a tiny little update on my personal life. I know I've had questions in the past on my relationship status, and while I generally find those questions a little invasive and insensitive, I do understand them because we are a very nosy species. At this point, I am dating someone, however it's only the beginning stage and I don't want to jinx anything. All I can say is that I have a good feeling about this one, and I'm excited to see where it goes in the future.
---
That's all I have for you guys today. Please remember to like, comment, and subscribe, it really helps me out. Also don't forget to have a marvelous Monday!
Stay beautiful!
Disclaimer: I will never edit my pictures in a way that misrepresents my natural weight and body type. Some Links may be affiliate links. All opinions are my own