"A smart man only believes half of what he hears, a wise man knows which half"
-Jeff Cooper
Hello my lovelies!
Good news guys, Tarte finally decided to do us all a favor and invent black people!
Ok but really, Tarte fucked up here. I said what I said and I'm not sorry about it. Why should I be? Tarte isn't exactly sorry about their glaring mistake either:
I know. Some of you are probably asking ,"Zoey, why does this matter to you? You're white!" I'm aware that I resemble the color of a cotton ball, and that's exactly why it does matter to me. My pale ass can manage to care about the effects that casual racism and ignorance has on People of Color, up to and including black men and women. More importantly, as a white lady who is granted more of a voice in this matter than my black peers, it's my responsibility to speak up and amplify what's already been said. What's the point in acknowledging my privilege if I'm not going to use it to do something good?
If you aren't aware of this current controversy, Tarte recently released their Tarte Shape Tape Foundation in response to the cult favorite status of the predecessor concealer created in 2016. The above picture shows the full shade range swatches. Yes, I said FULL shade range. 12 different versions of curdled milk and 3 versions of what Tarte thinks represents the entirety of the black population.
It's not that this has never happened in the past with other brands. It definitely has. You would just think that the beauty industry finally took some notes from Fenty and had a communal do-better talk. But that's the thing; It's not that the beauty industry didn't notice the headway that Fenty made, it's that they don't care. Big shot makeup brands are perfectly comfortable catering to white people and conveniently ignoring their biggest consumer group.
That's right, friends. Black people account for a whopping 80% of cosmetic purchases each year alone (Neilsen). So if that's the case, why did Tarte exclude darker shades from their launch, exactly? It certainly wasn't a smart business tactic to ignore black women, right? The answer is simple: Tarte is run by a bunch of white people who lack the integrity to include anyone who doesn't look like them, and that's absolutely disgusting. It's 2018, friends, and black people have always existed up to now. Skin color isn't like Pantone color of the year; you don't get to pick and choose which one is trendy and worth a mention.
I love my shape tape concealer. It's a breath of fresh air to have something pale enough for me in an industry full of golden beige. However, I can't help but think of the fact that my struggle to find something white enough for my skin, pales (ha) in comparison to having practically nothing at all. The part where I'm essentially translucent doesn't matter. I'm still white. I still have the benefit of cosmetic companies operating with my best interests in mind. I'm not feeling guilty about it, I'm feeling disappointed. I'm feeling like white people can do so much better than this flavor of bullshit.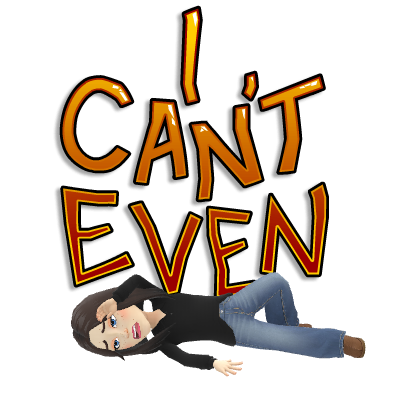 I know that this is a serious topic. I know that some of you won't like what I have to say. Some of you might even take it personally. The truth is, I don't care if you think this is offensive. I think blatant racism is pretty offensive. This is my blog, I can talk about what I want, and you can follow who you want. There's a brain under all this glitter, and I intend to use it.
That's all I have for you guys today. Please remember to like, comment, and subscribe, it really helps me out. Also don't forget to have a Fabulous Friday!
Stay beautiful!
Disclaimer: I will never edit my pictures in a way that misrepresents my natural weight and body type. Some Links may be affiliate links. All opinions are my own